JOY: Janet, wake up!
JANET: What do you want from me? I was working Nate Day since 5 a.m. yesterday - I'm exhausted!
Photo credit: S. Butland Photography
JOY: Suck it up sistah-- we had tons of fun yesterday blogging with
133 fellow design bloggers
.
JANET: Yeah, it
was
a blast. A lot of work but a lot of fun! Let's do it again Sept 13th when The Nate Berkus Show launches.
JOY: Atta girl, now you're thinking. Let's rally the troops...
:: Knock knock knock ::
JANET: Who could that be???
JOY: I'll get it....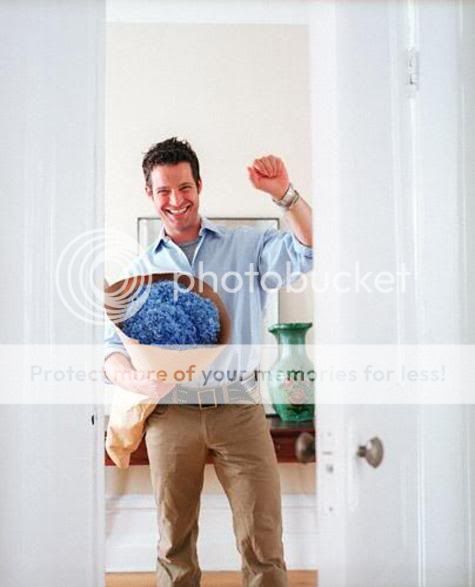 Photo via: google images
JOY & JANET: Oh my goodness Nate! You shouldn't have!
JANET: Come on in...!
JOY:
*whispers*
Said the spider to the fly...
*ED NOTE: Yet another completely fictional account of an occurrence
that never really happened.
(What? Two girls can dream, can't they??)